Fans of every Premier League team anxiously await for the summer transfer window at the end of every season to see the new players that will wear their teams' prestigious jerseys and help their teams to improve on last season performances. But this season's fans have yet to see some high profile signings make a single appearance for their team and are desperate to see what they have to offer. England is a very unique country with an extremely different atmosphere and some signings need time to adapt to their surroundings after the big move or maybe the depth of the team is strong and they will need time to break into the first team. These may be some of the reasons why the signing you have been dying to see have not touched the pitch as yet. Some notable high profile signing yet to make a debut include:
Unai Emery has placed a lot of trust in Petr Cech although he has made a lot of mistakes in the first four fixtures. Many Arsenal fans would have thought Cech would have been shifted to a spot on the bench after the signing of talented German Bernd Leno from Bayer Leverkusen but that it still yet to change. However, the fans hope Emery will change his mind soon and allow Leno to introduce himself to the fans.
One the stars of the 2018 World Cup in Russia, Colombian Yerry Mina had Manchester United and Everton fighting for his signature but in the end, he chose Everton on deadline day. Based on his performances many would say he should be easily in the starting eleven for the Toffees. However, it was reported he may have been recovering from an injury and Everton supporters should anxiously look forward after the international break for his debut.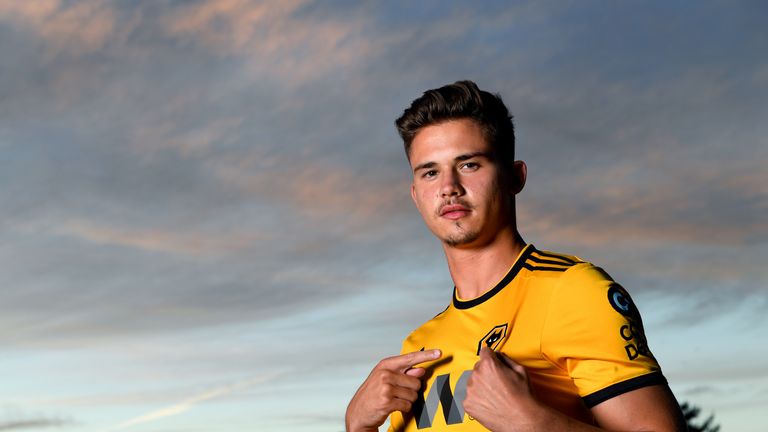 With a strong depth in the Wolves midfield with the experience of Joao Moutinho and outstanding young star Ruben Neves, some Wolves fans may understand why they are yet to see one of the most promising midfield talents, Leander Dendoncker yet to make his debut. Dendoncker joined on loan deal which is set to turn permanent next season. Wolves have started the Premier League season on an impressive note holding Guardiola's Man City to draw and Dendoncker's introduction could play a big role for Wolves this season.